13 tags
Starting this life of green juice (and other...
It's been a while since I've blogged…and I will get back into for the business side once my website is up (wordplayfirm.com coming soon) but I felt this was a great opportunity to share a journey I have recently begun. Over the span of four months I gained 30 pounds, putting me at my largest weight ever in life. There was nothing that drastically changed in my life. Yes I work...
2 tags
1 tag
3 tags
10 tags
Watched the fuse burn down
sothenshe: Relationships are like bombs. A few have tremendously long fuses, which burn for your entire life, never actually detonating. But most have short ones, flaring up quickly and burning rapidly towards the inevitable explosion that is your break up. Sometimes the R-Bomb is sizeable, causing total havoc on your life when it finally blows. And sometimes they're just like a firecracker,...
13 tags
Good read... Kendrick for President! Lol →
7 tags
Mo on passion...
It's true…when it's your passion, it never feels like work. When you find that passion, you don't have working hours. When you feel on, you're on. When you feel inspired, you act. If you don't love what you do, use what you do to fund what you love. My mom always said that her job was only a means to be able to enjoy the things she loves to do. Change your...
Good tip for husbands...
"Here is a fact: Whatever critical thing that you are about to say to your wife is already being loudly articulated in her head. And if it's true, she already feels like crap about it. Assuming you married someone intelligent enough to like you and sane enough to let you put a ring on it, trust that they are self-aware enough to know when they screwed up. It may feel good to you in that...
10 tags
Mo's Moment of Transparency
I have a really hard time with mean people. I have a hard time with blatant disrespect. I believe in treating others how you want to be treated. I believe in brutal honesty. I believe in stopping rumors when you can. I believe in loving people according to the situation. Which means if ur peaceful w me, I'm peaceful w you. If u are rude to me, I will deal w u at a distance…in love. If...
2 tags
13 tags
A Post From a Very Personal Place...
I am a mother. I also used to be married to the father of my child. For years it was a struggle to get him involved in his own daughter's life. He only started playing a more active role in the last year and it was at the urging of a third party. Sadly, there are women out there who have men who want to be fathers to their children and the women try to block that for their own selfish...
5 tags
You can get it and you can lose it
If you have just started doing something or just had an accomplishment in a certain area, don't start talking about people who are still struggling in that area. For instance, if you finally overcame a weight struggle, don't start making rude comments about people who still struggle and if you just came out of a bout of unemployment, don't start talking about people who still...
1 tag
1 tag
8 tags
Mo's Morning Thought
Small-minded thinking drives me crazy! Go big or stop talking to me. lol. But seriously, don't put limits on yourself before you even try. Put a goal in your mind. Don't worry about how to get there, God will reveal next steps as needed. Just keep your thoughts on your goal!
9 tags
Mo On Dating...Part 1 of...iono...
In my travels, I'm starting to find out that after a certain age, no man is truly "single". They may not be "exclusively dating someone" but there is always some woman out there who thinks she is the only one….the one he is going to be with…but in his mind, he's single. This breakdown in communication seems to be the source of the problems… And...
1 tag
1 tag
1 tag
1 tag
1 tag
8 tags
Mo On Relationships...
Ppl say never make someone ur priority when u are their option, but priorities are ranked. What would u say if you were a priority, you just weren't their top priority? is that the same? does the word "options" only refer to other ppl? what do you do if you are the only person in their life, but you come behind some of the other obligations or commitments in their life? would you...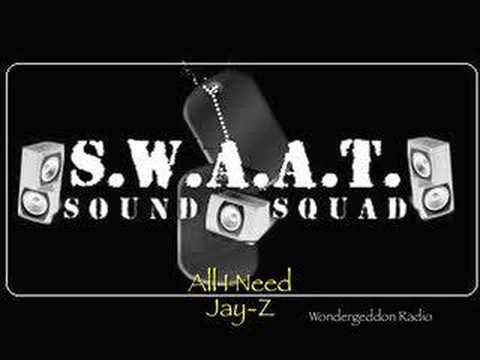 Instagram: Update: What's New in Android Version... →
instagram: Hurrah! Instagram for Android v1.1.0 is now available in the Google Play Store! We've appreciated all of your feedback since our last release, and are excited to announce we've added the feature you've all been waiting for: An image before and after applying tilt-shift. …
7 tags
Mo's Morning Thought
I decided I should probably start putting these on my Tumblr… So at church we've been talking about God's ways…Pastor is helping folks understand that God doesn't do things like we do them. He doesn't operate like us…and I am saddened when people blame things on God. You see, God created us humans to have a need for free will, a need to make choices and...
1 tag
1 tag
1 tag